SIX QUESTIONS
Exclusive to Mimisbrunnr.info, Six Questions is a column featuring interviews with artists, academics, and otherwise notable individuals that regularly work with topics related to ancient Germanic studies. With Six Questions, Mimisbrunnr.info hopes to provide data on a subject often obscure even to specialists in the area: how concepts of the ancient Germanic peoples are introduced, interpreted, and explored in the modern world.
Methodology
To maintain accessibility for as wide an audience as possible, Six Questions interviews are conducted in English over a variety of media, often by way of e-mail or social media. Interviews are unedited beyond typo corrections, minor adjustments, and formatting. External links in interview bodies are provided by Mimisbrunnr.info. Interview subjects are contacted by Mimisbrunnr.info. No process is in place for random selection of subjects.
Please Note
Six Questions is not a promotional platform. Mimisbrunnr.info's decision to conduct an interview with a subject does not signify an endorsement nor do Mimisbrunnr.info personnel necessarily agree with a subject's comments. Mimisbrunnr.info does not provide analysis of interview subject responses beyond what is present herein. Interviews are intended as freely usable data and are provided to the public as-is.
Entries

Canadian folklorist, podcast host (Fair Folk Podcast), and pagan. August 2019.
American writer, heathen, and artist (Kertoa Kalevala). August 2019.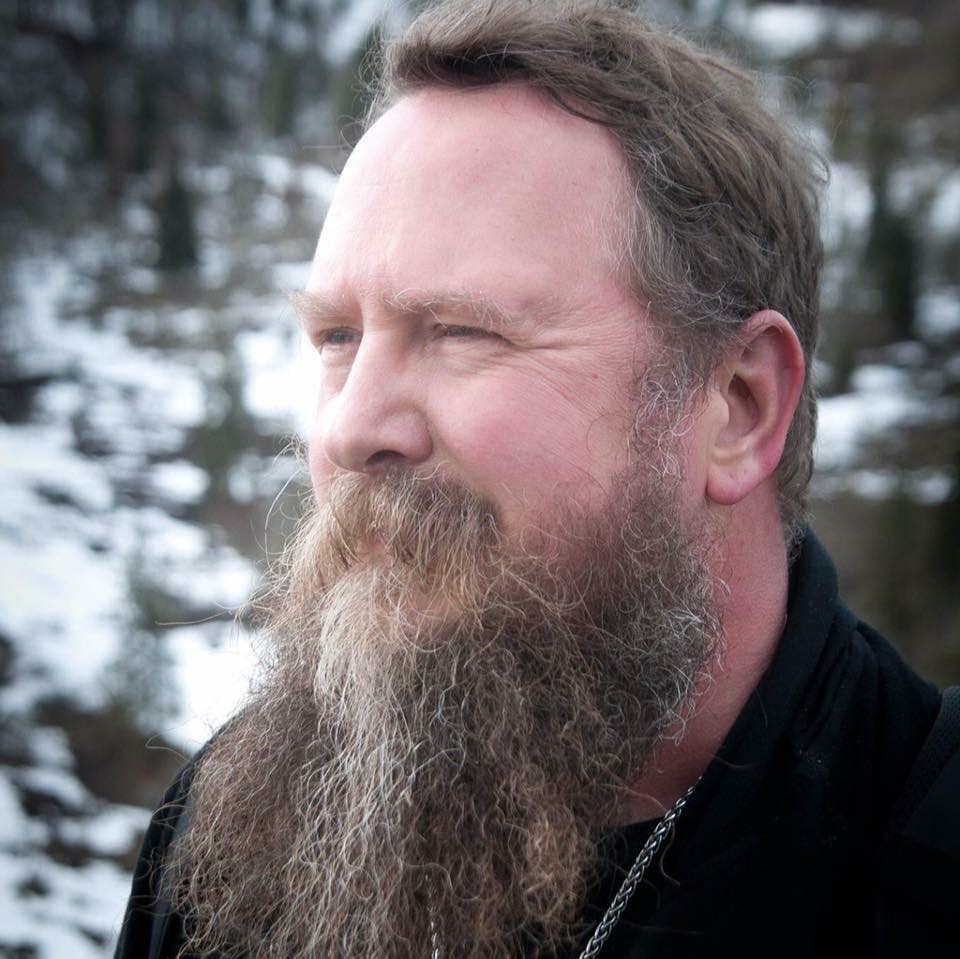 American metalworker (Zilka Forgewerks) and heathen. April 2019.
XXI. CEALLAIGH S. MACCATH-MORAN
Canadian-American folklorist and writer. March 2019.
English writer, poet, and founder of the Wyrd School. December 2018.
American sociologist and heathen. October 2018.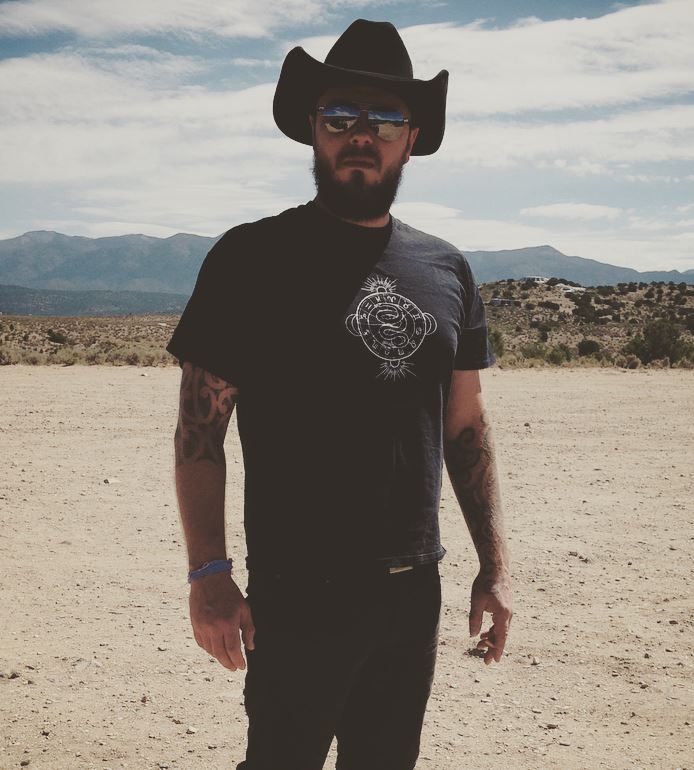 Danish academic (assistant professor, University of Colorado, Department of Germanic and Slavic Studies and Literatures). August 2018.
XVI. TERESA DRÖFN NJARÐVÍK
Icelandic academic, author, and heathen. August 2018.
XV. EIRIK STORESUND (BRUTE NORSE)
Norwegian academic, writer, and artist. August 2018.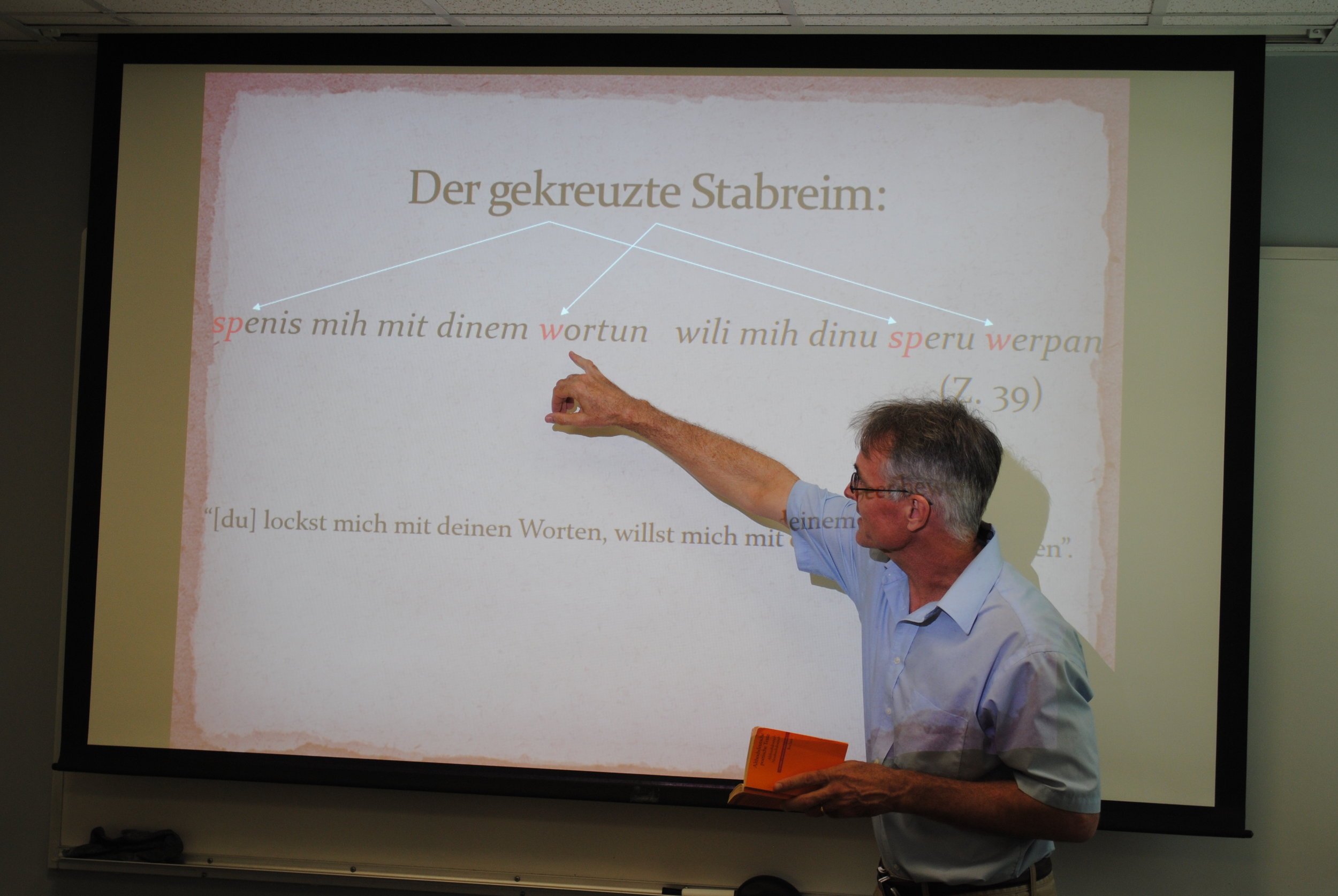 Department head of the University of Georgia's Department of Germanic and Slavic Studies. Summer 2017.
Wildcrafter, bone carver, and photographer. May—June 2017.
XII. HEIMLICH A. LAGUZ (ELHAZ ABLAZE)
Heathen and Elhaz Fellowship member. February 2017.
XI. KJERSTI FARET (CAT COVEN)
American artist and lifestyle brand owner. January 2017.
X. LINDY-FAY HELLA (WARDRUNA)
Norwegian vocalist and musician (Wardruna). November 2016.
French musician. September 2016.
Norwegian video game developer (Grimnir) and Viking Age re-enactor. August 2016.
American professional wrestler and strength athlete. July—August 2016.
VI. KIM LARSEN (OF THE WAND AND THE MOON)
Danish musician and multimedia artist. July—August 2016.
Norwegian academic, blogger (valkyrja.com), and Viking Age re-enactor. June—July 2016.
American academic and editor for Fuck Yeah Norse Mythology. January 2016.
Norwegian professional model, Viking Age re-enactor, and blogger (linoglauk.no). December 2015—January 2016.
II. ARROWYN CRABAN LAUER (LITTLE GOLD FOX DESIGNS)
American artist (Little Gold Fox Designs) and former Hex Magazine chief editor. November 2015.
I. H.L.H. SWÄRD (FORNDOM)
Swedish multi-media artist (Forndom) and academic. October 2015.